Beach towels are ESSENTIAL when living in Singapore.
Gotta get some SWEET relief from the heat by taking a dip in the water!
But this climate is a challenge to the traditional beach towels I'm used to!
So….pop quiz - who has had enough of:
Lugging heavy beach towels (and even heavier when wet!)
Towels that take up too much space
Towels that take forever to dry
The musty smell when they take forever to dry
Bringing home half the beach when you leave
Just plain colours or prints that are only on one side
Or the thin towels that don't actually absorb anything…..
 Hands in the air?  Nodding your head?  Well say hello to SOMERSIDE!
Created from 85% recycled plastic bottles (15% is nylon which provides the absorbency and softness)
Dries 4 x faster than a regular cotton beach towel – even in this humidity!
Sand-free  - don't bring home those sand castle creations
HIGH PERFORMANCE - absorbs more than double it's weight and wicks moisture off your skin
Super lightweight (350g or 12oz) & rolls up to the size of a water bottle
Valuables can be stored in the hidden zip-pocket
Odour resistant which means less washing (& saving water)
Double sided print – always show your best side
Super soft to use – even tie around your waist as a sarong
Hang it anywhere with the handy hook
Plus – the GOOD STUFF doesn't end there!  For each towel purchased, a tree will be planted that will sequester carbon from the atmosphere and contribute to a bright future.  🌱 #buyoneplantone 🌱
YESSSSSS!
Use it for the pool or beach and for picnics but also gym, camping, hiking, adventures and how great will this be to travel with one day!  Roll it down tiny and pack it away!  DREAM with me!
Fabrication - SomerSide beach towels are made from 85% recycled plastic bottles. The plastic bottles are made into Polyester and the remaining 15% is Nylon which provides the absorbency and softness.  The pouch is made from the same material.  Each towel saves up to 8 plastic bottles from landfill and our ocean.
Care - Wash your SomerSide beach towel before use to give it that softness, it will also continue to get softer over time and with every wash. These towels can be put through machine wash at 30 degrees and it's recommend to wash them separately. These towels dry 3-4 faster than a regular cotton towel so simply hang it outside and it'll be ready for your next activity in no time. SomerSide towels are odour resistant so there is also no need to wash it as often and you can save the planet even more by doing so. This will also prolong the life of the towel.
Size guide 
160cm x 90cm OR 63 x 35 inches = bigger than your standard beach towel!
350 grams or 12 ounces!!!  Rolls up to the size of a water bottle!
Customer Reviews
No regrets!
Wonderfully made and environmentally friendly too! No regrets and would purchase again!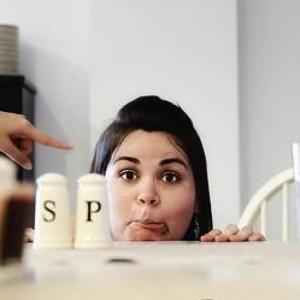 CT
06/02/2021
Carli T.

Singapore
Waiting for its moment of glory when I can enjoy it at the beach!
Love that it's long enough for me! Beautiful colour and it absorbs water SO much better than regular microfiber towels that just end up pushing it around on your skin. Folds up to nothing! Can't wait until we're allowed to have fun so I can actually take it to the beach.
05/17/2021
Katie

Singapore
Somerside Beach Towel
I love my new towel!!! The print is beautiful and the size of the towel is great. Its super light weight and great for adding to a workout bag, the zipper pocket is also an awesome feature. These towels are great, I'm a big fan!