Just what are BTD cards I hear you say?
Well BTD stands for Brighten Their Day. 
And these cards have DOUBLE power on that.  Yep, that's right DOUBLE.
Just how? 
ONE) With beautiful artwork on the front from Singapore based artist Em & Co Art they will most certainly brighten the recipients day (plus the wonderful words you will put inside of course!)
AND
TWO) All proceeds from BTD card sales will be donated to a charity of the artists choosing.  Courtney from Em+Co Art regularly volunteers at Causes for Animals which is an animal shelter in Singapore that focuses on adoption, rehabilitation and the ethical management of stray animals.  Of course, it was a no brainer for her to choose this very worthwhile charity.
The idea from these cards came from requests from customers ordering gifts!  I was of course happy to do up a note/card and was reaching for whatever cards I have on hand.  BUT - I thought I could do this better and also do more!  So now I have a gifting option available for all orders for $6.  I will write your note on one of these beautiful cards, pop a ribbon or bow on your product and courier it to your loved one. I'll also plant a tree for every gift wrap option purchase.  BTD to the MAX - your friend, Causes for Animals AND Mother Earth.
The other driver for this product is to encourage sending cards.  It is such a special feeling to receive a card from someone! The time and effort they have taken to pen those words.....and take it to a post office or box!  In this digital world....it's a big deal.  Whether it's a special date or just for no reason at all.  Who do you know that could use a bit of BTD?  (Pretty much everyone right?). And I believe these cards are special enough to pop in a frame and brighten a corner of your house too!
If you love these cards, grab a pack to have on hand for when the urge strikes or when you've forgotten you need a card (me = guilty!).
As always, for every card pack purchased, one tree will be planted #buyoneplantone
The Art:
The Birds Outside My Window, a painting inspired by just that. The noisy neighboured cockatoo sits out in the tree to my left, squawking away while it eats the seeds in the tree pods. Then, the Rose-ringed Parakeet flies by with some friends everyday at 5:00pm it seems without fail. Less noisy and much smaller, the olive backed sunbird can often be seen on the plumeria tree to my right.

This animal inspired artwork is sure to add some colour to your wall. This art print is created from an original gouache Em+Co painting and printed in Singapore on sustainably sourced paper.
The Artist:
Em+Co Art creates colourful, fun, and whimsical gouache artwork inspired by travel, architecture and nature. Each product begins as an original painting and is then transformed into beautiful and affordable wall art, stationery, home goods and gifts!
 Em+Co Art was started in Singapore in 2020 by a Canadian artist, Courtney Haley. After leaving her career in medical science and healthcare in 2018 to move to Singapore, Em+Co Art was born out of the colourful, tropical and architectural diversity Singapore has to offer. With Courtney's keen creativity and natural artistic ability, she hopes Em+Co's unique art products will brighten up your day!
You can find out more about Em+Co Art here!
You can find out more about Causes for Animals here!
Size - each card measures 5 x 7 inches (approx 13 x 17 cm) and comes with an envelope 
Customer Reviews
BTD cards Em+co art
The cards are so stylish and colourful, perfect to send to friends and family to brighten their lives and show the love.
06/22/2022
Paula K.

Singapore
Unique, beautiful AND for a great cause
delighted to get my hands on a pack of these. They are so beautiful - they have really added that extra personal touch to gifts. Best part is that all proceeds go to Causes for Animals - absolutely love this idea and this collaboration Hopefully see more designs soon!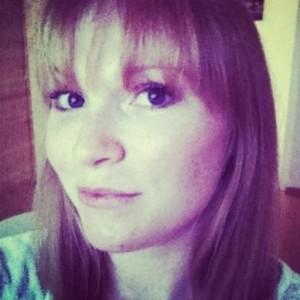 LW
06/15/2022
Lauren W.

Singapore
Beautiful, bright artwork!
Brightest, loveliest cards ever! My daughter has siphoned one off to "keep in her bedroom" and I still haven't sent one as I can't bear to part with the rest.