SomerSide Towels
So much LOVE for the SomerSide towels & beach mats!

Compact, lightweight, odour resistant, ACTUALLY absorbent, quick dry, sand-free BEACH TOWELS and mats made from 85% recycled plastic bottles.
This is the XL and it's AWESOME.


Show me SomerSide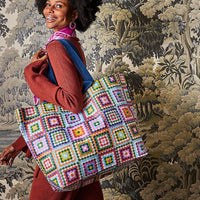 The Medium Tote
Practical & light with soft woven shoulder straps and handy internal pocket. There is a reason this one has been the best seller for Project Ten in Singapore!
This is probably one of the BEST pool bags getting around Singapore and a winner for swimming lessons, market shopping and the rest!
Available with or without ZIP. Tough choice? Made even harder with all the print options!
Shop Medium
Rolla Bottle
The ULTIMATE collapsible water bottle with a LIFETIME GUARANTEE… 
Roll down when empty to save space and roll
inside out for a thorough clean - game changer!
Shop Rolla Bottles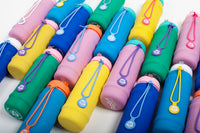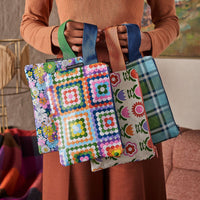 Zip pouches
To keep (or get) things organised. All with a handy & comfortable wrist strap.
Three sizes with an infinite number of uses - wet bag, activity books, nappy bag, pencil case, toiletries, keys/phone/money, wipes and sanitizer, make up bag, medical kit, chargers and cables.
Okay, I've run out of space. You can see more right here.....
Shop Zip Pouches
I love this bag! I originally bought it really just to have as a beach bag or a spare for when I went to the park but it's basically become my everyday bag because it fits everything in it. By everything I mean swimmers, towels, snacks, water, wallet....plus the 38 toys my kids 'absolutely have to take'.
It's very strong, looks great and folds up to a very small size. I even used it as an overnight bag on a staycation here in SG. This definitely won't be the last bag I buy.

Rebecca: Medium Tote
Such a practical bag for down by the pool, properly waterproof with really comfortable handles as a bonus! Our family loves it.

Hamish: Medium Tote
The zip up medium tote is my new favourite swim/beach day bag and in Singapore, there are MANY of those all year around! The size is perfect for carrying the whole family's  towels and change of clothes and there's even space left for goggles, and toys!  The waterproof material is easily wiped down at the end of the day and ready for the next trip!

Shereen: Medium Tote
Soooo happy with this purchase! I used it to take champagne and a huge salad to my friend's for afternoon tea. Perfect size. On the way home I spilt the salad in the bag. Because it's made from recyclable plastic, I just turned it inside out and rinsed it easily. 

Lucy: Medium Tote
Finally a bag which fulfils all my mumming (and bag addiction) needs. It's the perfect size for taking all of the family's gear down to the pool or beach and I absolutely love the pattern. Super impressed with the durability of the bag too - the quality is fantastic, which has been a real issue with other brands of bags I've bought here in Singapore.  Couldn't be happier, I'm already eyeing up my next purchase.

Coz: Oversize tote
I absolutely love my new mini insulated tote bag.  Not only is the design super cute, it's been great at keeping the kids snacks cool during our many post-lockdown outdoor adventures. I've searched high and low for an insulated bag that looks great and actually works (and doesn't cost the earth) since we moved to SG 3 years ago and finally I've found it.  

Sophie: Mini insulated tote
As an artist I love colour & the designs of the bags are amazing, match my fashion style & my busy life as a mum.  My lips small tote bag has pretty much been everywhere with me...school, gym, ballet class, swimming, play dates, coffee with friends & most importantly shopping!!!
My bag is strong, durable & my matching zip pouch looks amazing & holds all my wipes & hand sanitizer.
Definitely recommend the products & I'm buying one for each of my friends & family for Christmas.

Carmella - Shopper/small tote & mini zip pouch
Buy One. Plant One.
To do our bit for a bright future - for every item purchased through The Bright Campaign, we will plant one tree via our partner Ecologi.  Plus we are a climate positive business!
Find out more